Self-Directed IRA Investing
Investing through retirement accounts on PeerStreet is a great way to boost your overall returns over time and benefit from tax savings.
PeerStreet offers investment options through a self-directed Traditional or Roth IRA with STRATA Trust Company. Access all the same real estate backed loan investments while reaping the additional benefits of a tax-advantaged account.
Get started today
Open an IRA Account
The power of tax-deferred investing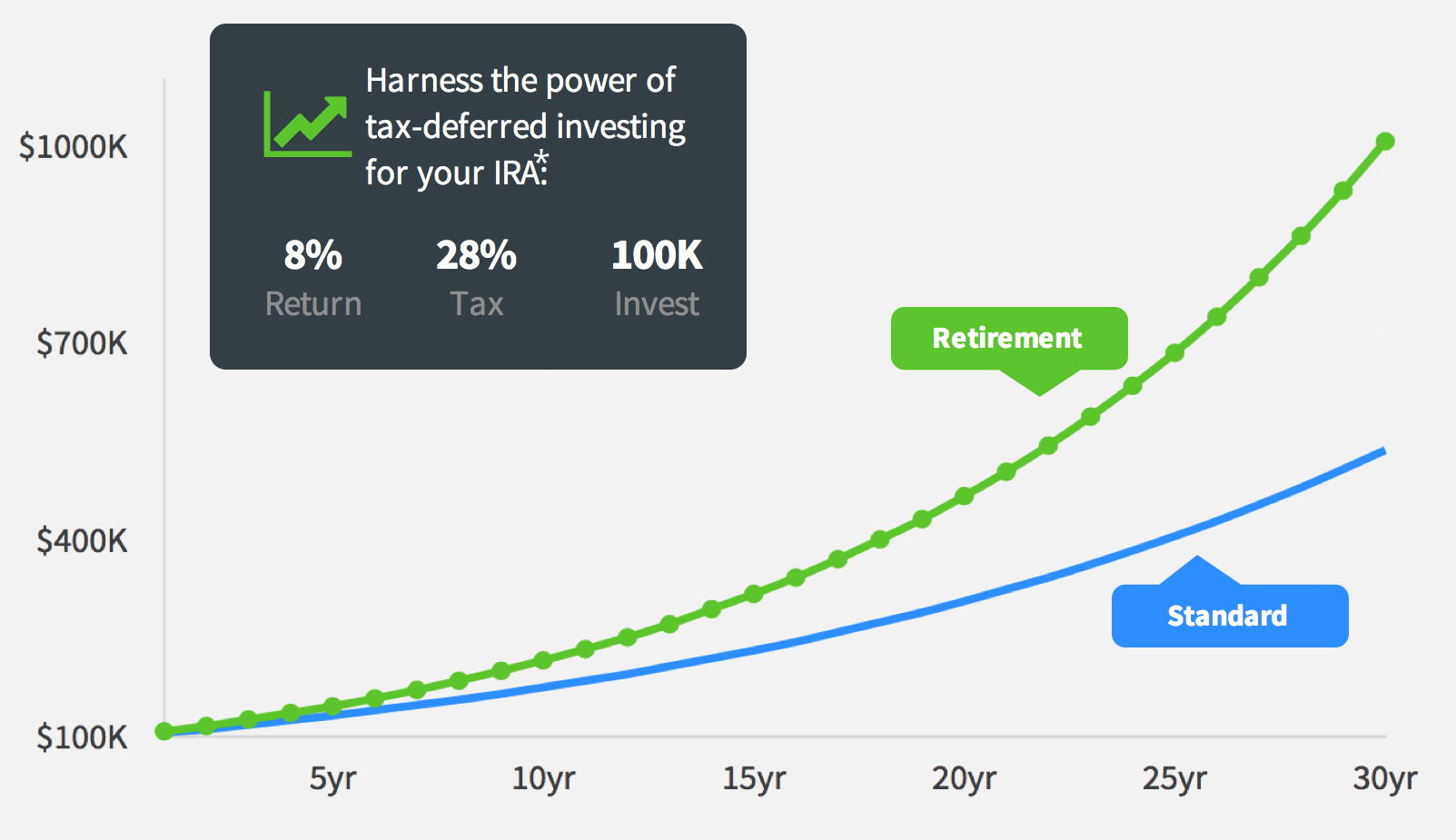 * This chart shows a hypothetical taxable investment (calculated at a taxable rate of 28%) versus a tax-deferred retirement investment - both with an initial investment of $100K. These hypothetical returns assume a constant rate of 8% with continued investments as initial investments mature.